The following clips were produced for our former B2B approach.
2022 we changed our strategy towards B2C (App).

The here shown processes are already successfully adapted to conventional mobile devices.

(New demo in progress)

---
Recording/production of footage
Para Alpine Skiing World Cup, Saalbach, February 2021. 
Different set of cameras from Panasonic, Red, Sony and Blackmagic.
The cameras were fixed on tripods, no camera movements, no human interaction.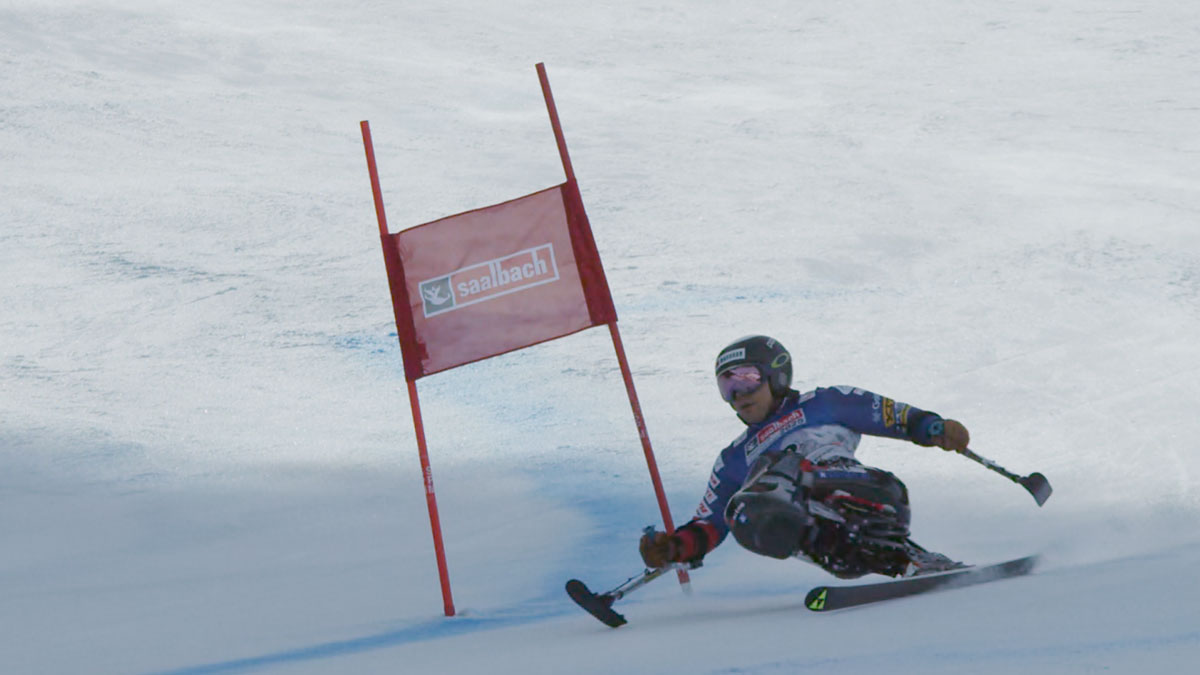 The following processing steps are already performed by our software. Each processing step builds on the previous one.
Exception: grading done manually.
Highly accurate detection and tracking in realtime at high speeds up to 150 km/h.
Using detector in order to exactly track the skier inside the image for a real time trim/length correction of clip.
Tracker output to crop in and pan within image to follow the object in real time.
Smoothed and humanized movement.
+ detect, track, trim, crop, pan
Slow motion with 50% and 25% playback speed. Automatic and smooth adaption of emulated pan movement.
+ detect, track, trim, crop, pan
Ads placed in real surroundings + simulated camera movement (pan).
+ detect, track, trim, crop, pan, slow motion
Setting marks to cut to new scene/parameters within same image plus change of speed.
+ detect, track, trim, crop, pan, slow motion
Simplified, manual color correction, automated detection, tracking, trim, crop, pan and slow motion. Automated color modelling: work in progress.
Automated stitching of processed clips plus integration of interactive overlays (without API to time measurement). Encoding and format adaption for streaming on Vimeo, API Singular (overlays).
Please note: The clip shows a selection of different racers on various sections of our world cup race slope (our test area) on different days with varying weather and light conditions.
We are looking forward to find the right investors to boost the development speed and release our MVP (3-5 months): making video as easy as taking pictures. 
We are deeply grateful to our supporters and advisors, friends, partners and family members, who believe in what we do, giving us the freedom and space to realize our ambitions.